This spontaneously planned trip has a place in my heart. A week ago we discussed that we might spend our weekend there. And with all ifs and buts we ended at this out of the world beautiful place in God's own country, Munnar.
Bangalore ———> Munnar
We started at 4 o clock in the morning. Munnar is 476 Km from Bangalore. Its a 1ohr journey.
Munnar to me is a land of lush green plantation, roads paved by the side to cherish the landscape and never ending beauty of nature. This is without a doubt one of my favorite hill station.
The one view which has stuck by me forever of this place is while driving in this town to reach to the echo point I witnessed this canvas of God – Orangish sky and greenish land with that road and there it was subtle white log tree full of violet flowers. Wish to create this on my canvas one day. 😉
Munnar is a hub of Indian Spices, Coffee and Tea. You will also be thrilled to see variety of colourful wildflowers which adds just the perfect touch to its beauty.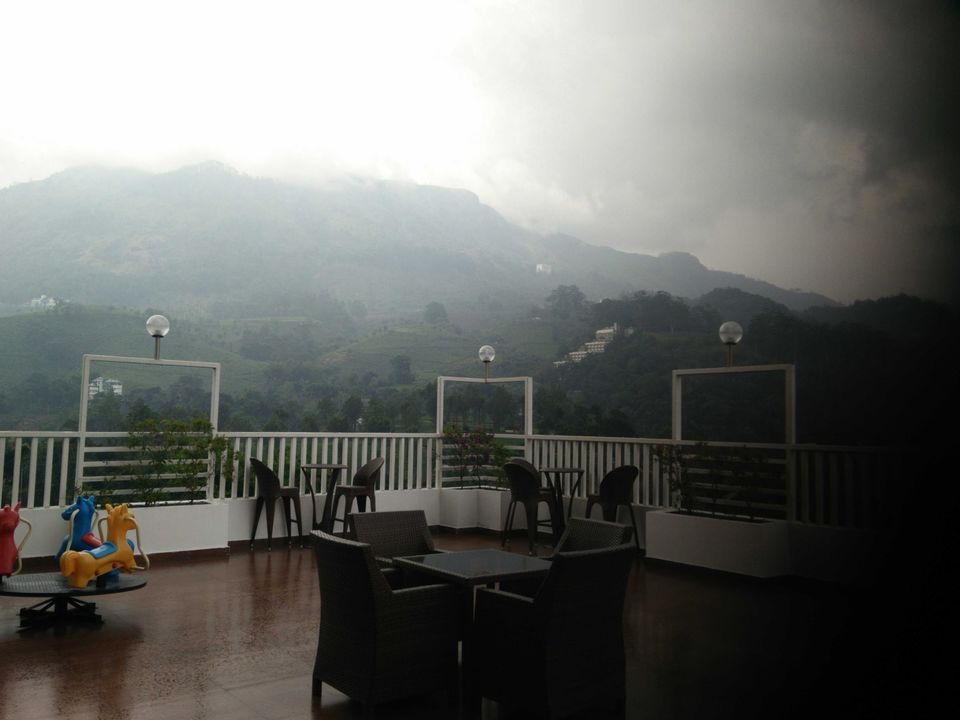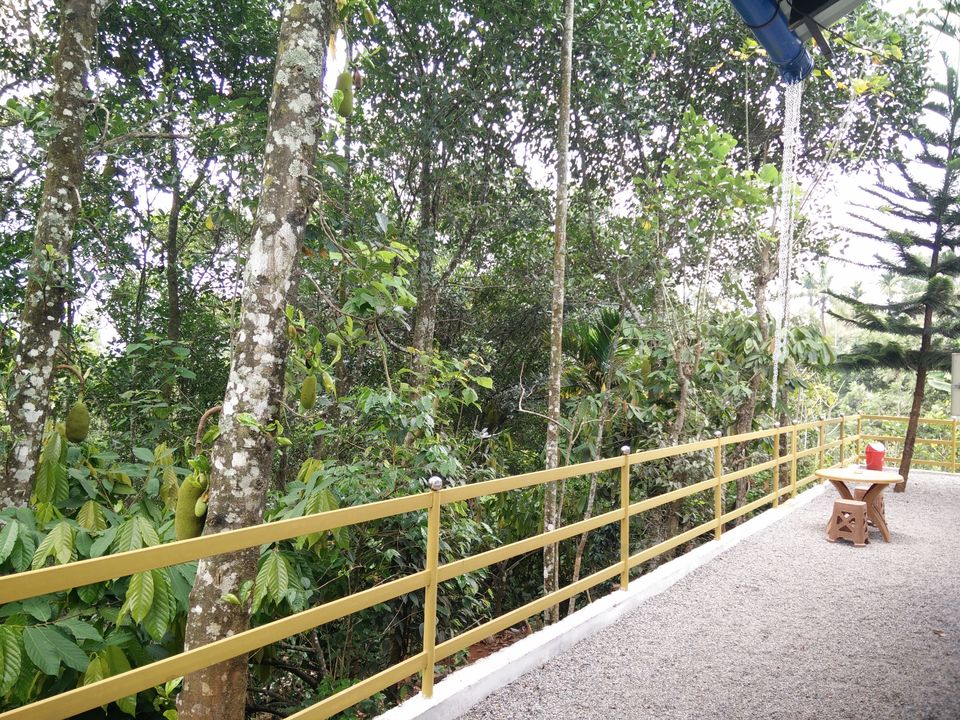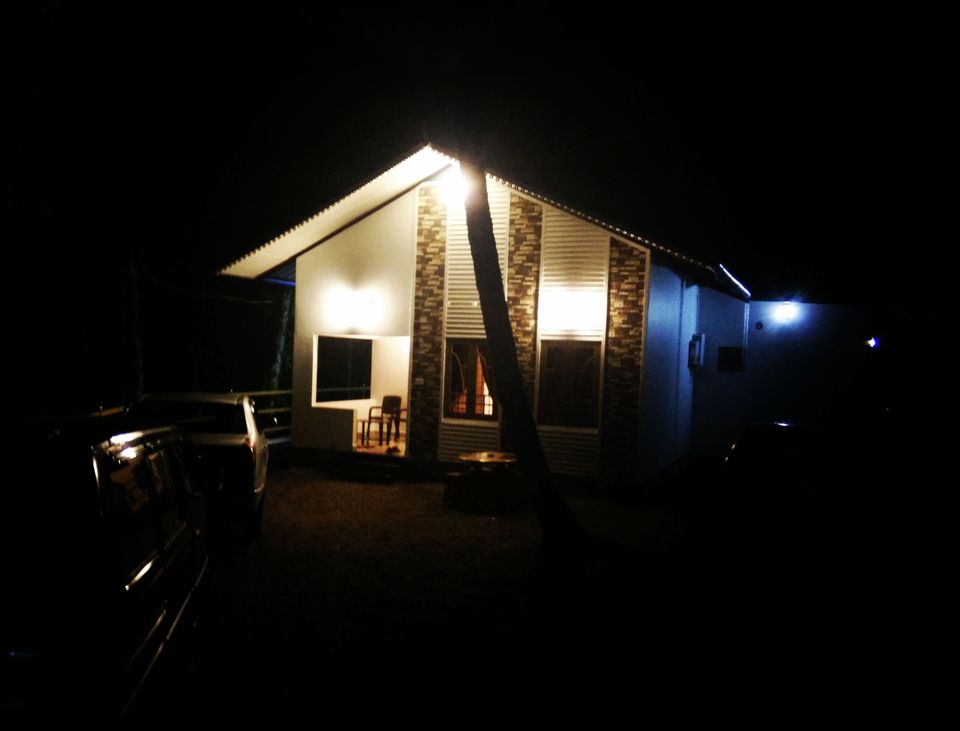 The cottage we stayed at was so cozy and just the right place to stay in a small budget. We reached in the afternoon, had our lunch at the a nearby hotel which has amazing view from the table. Went back to our room rested for few hours. Strolled in the evening played scrabbles and with so much laughter called it a night.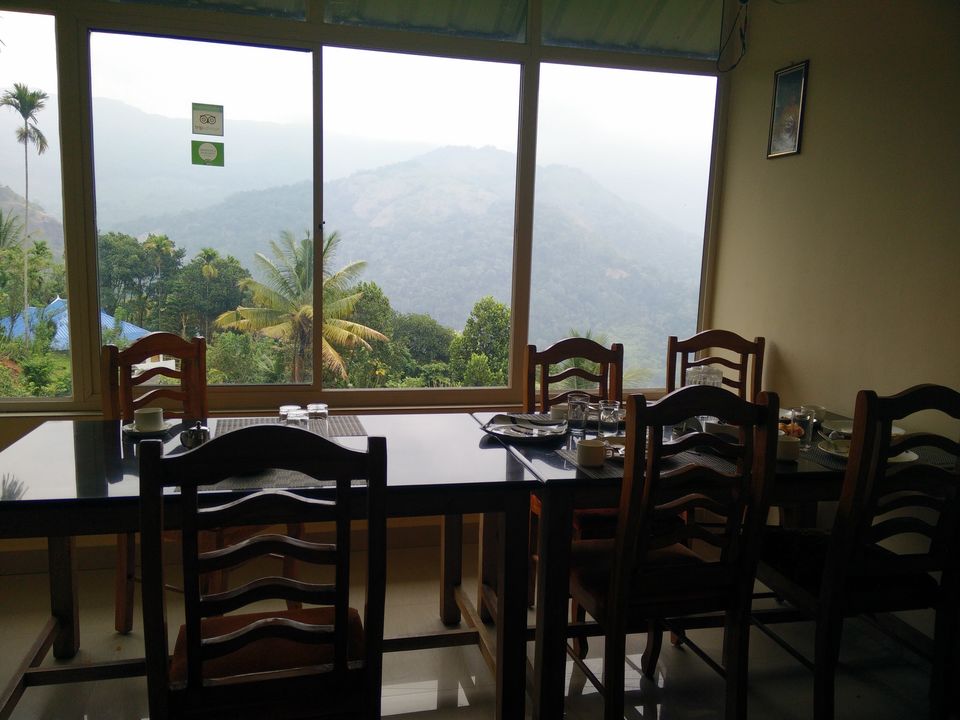 Next morning we started with awesome South Indian breakfast then headed towards the Mattupetty dam. On the way we found flower garden also known as KFDC Floriculture centre. It's a beautiful place showcasing numerous varieties of flower and they also sell it along with seeds, sandalwood powder and spices.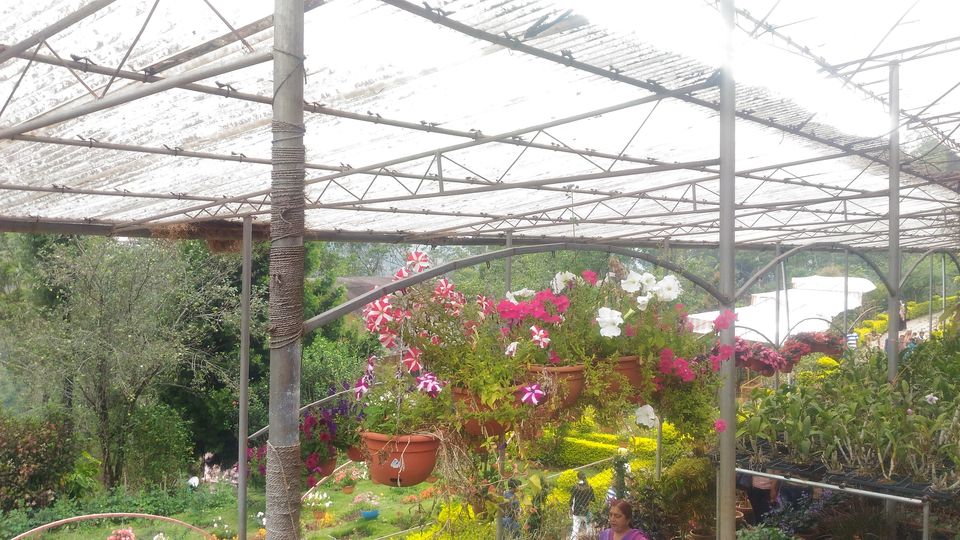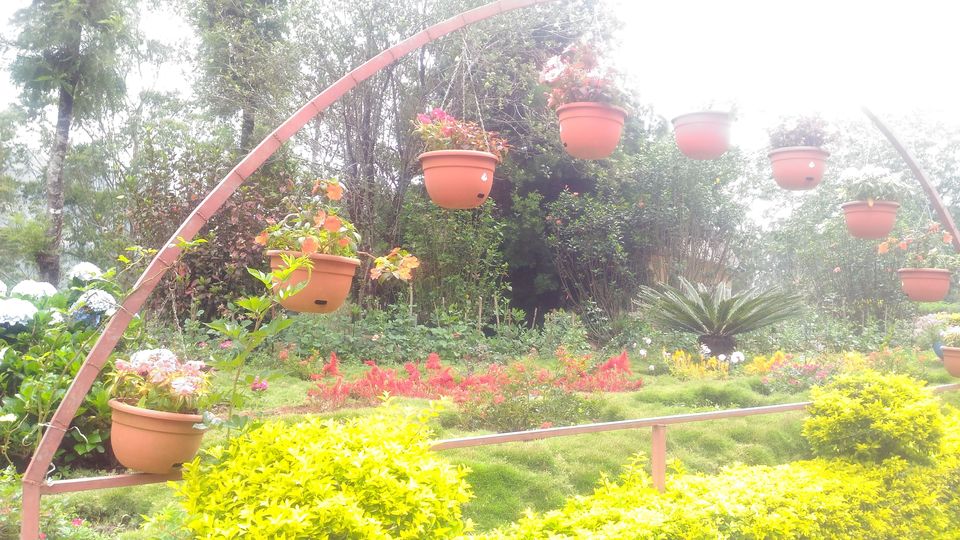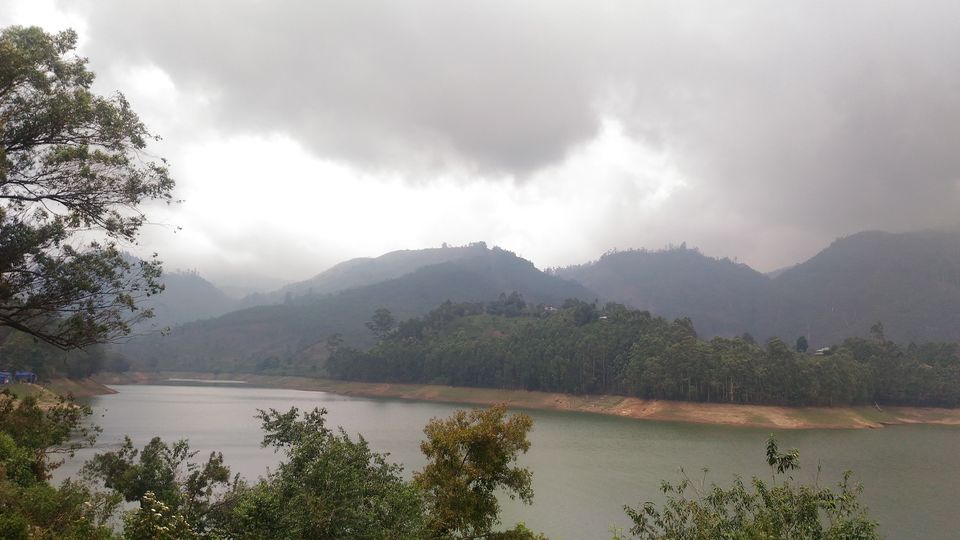 As the Dam was overcrowded we overlooked it and went further to sit somewhere by the bank of the river to enjoy nature at it's best.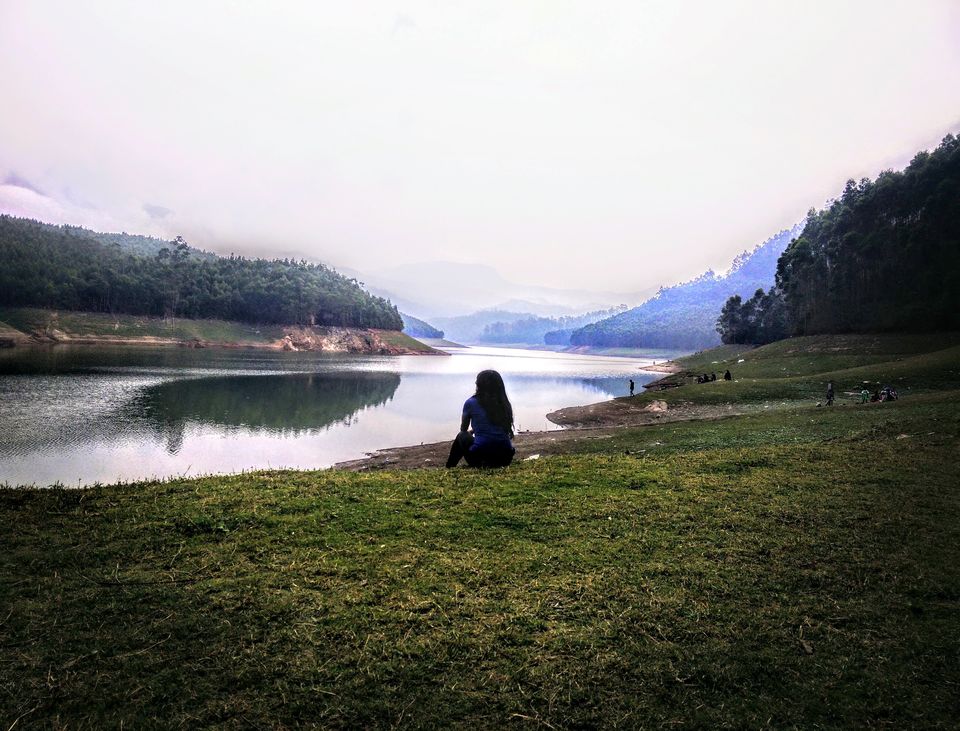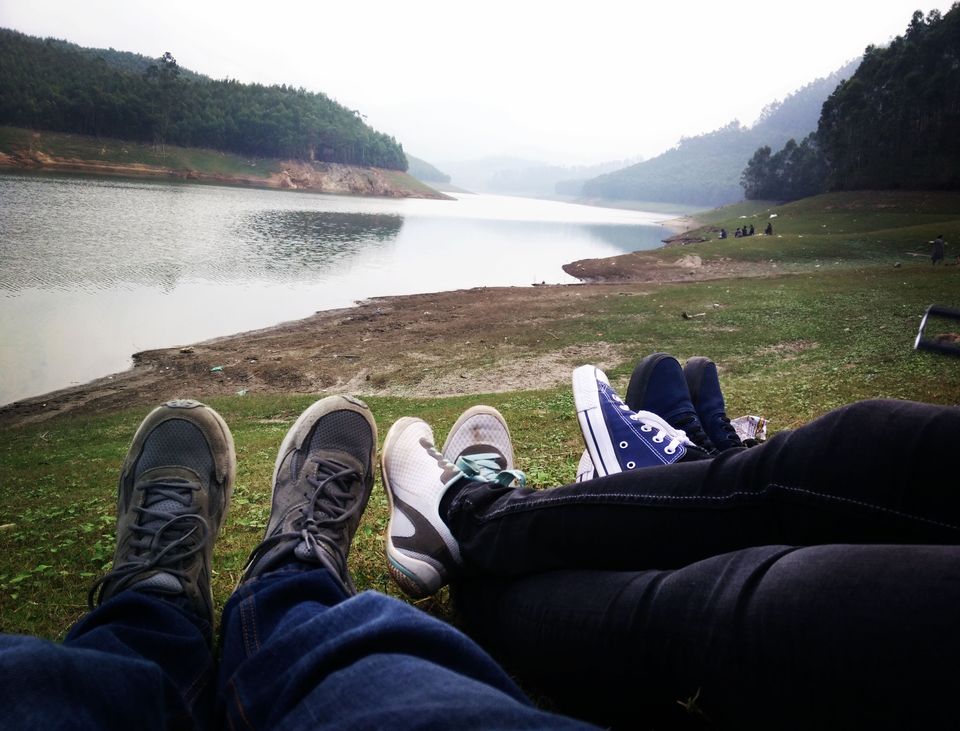 Then we visited echo point, its a spectacular view from there. Sitting there and looking at these mountains and valleys our worries seems negligible. Savouring the moment for a while we then headed for lunch. Again we went for a classic Kerela Thali.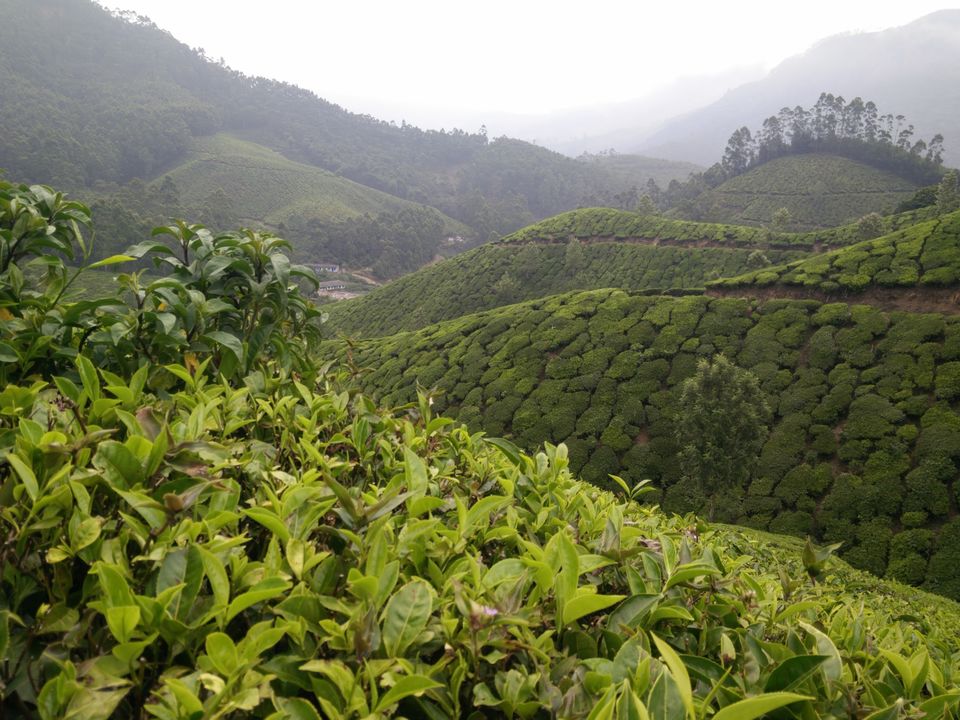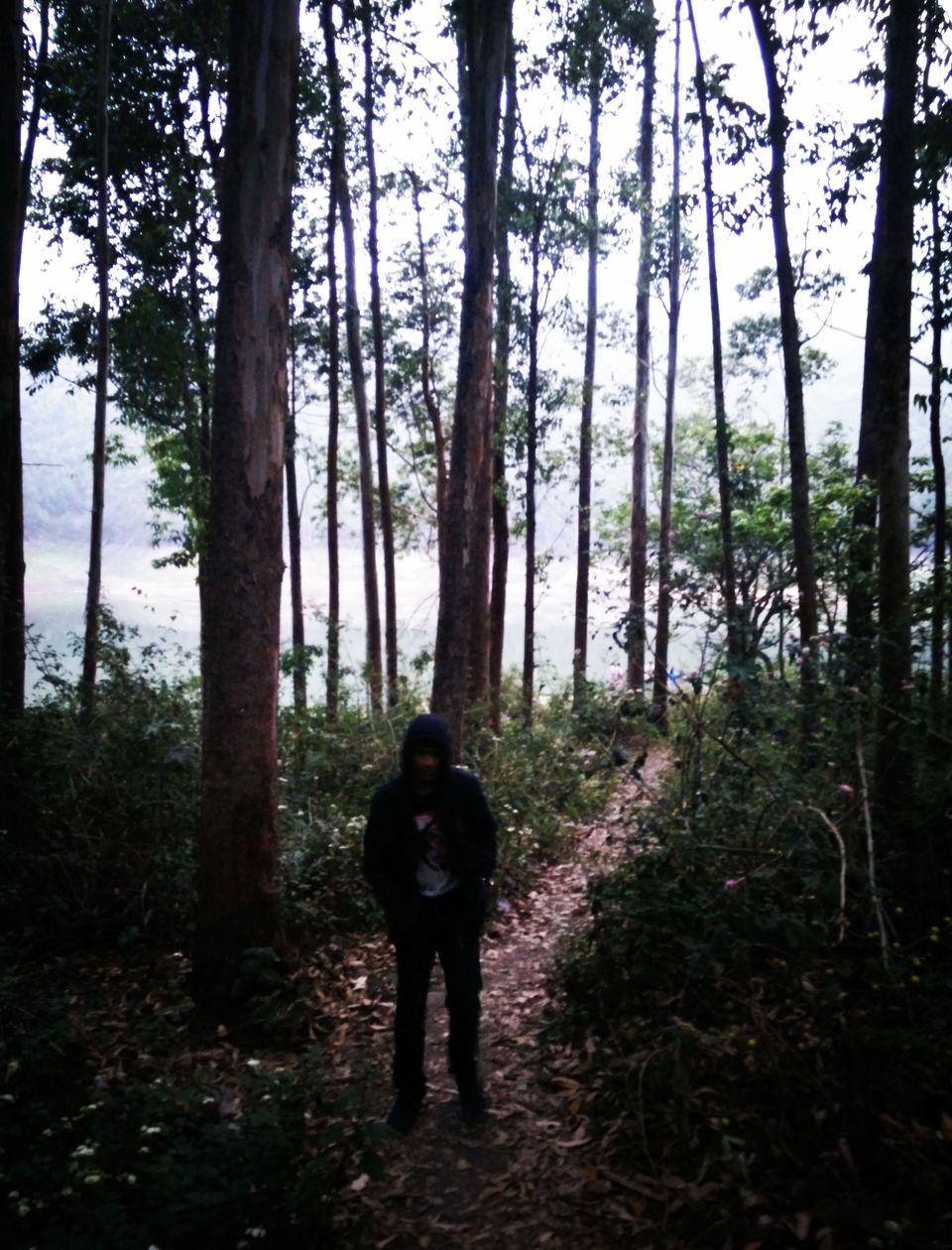 Later we tried covering rest of the famous points like Eucaplyptus Tree photo Point, Anamudi view point, Pothamedu view point etc. Later in the evening we went to town's market area to take some chocolates, coffee and spices back with us and with another South Indian Thali dinner (guess we were on a spree for south Indian delicacies) we called it a day.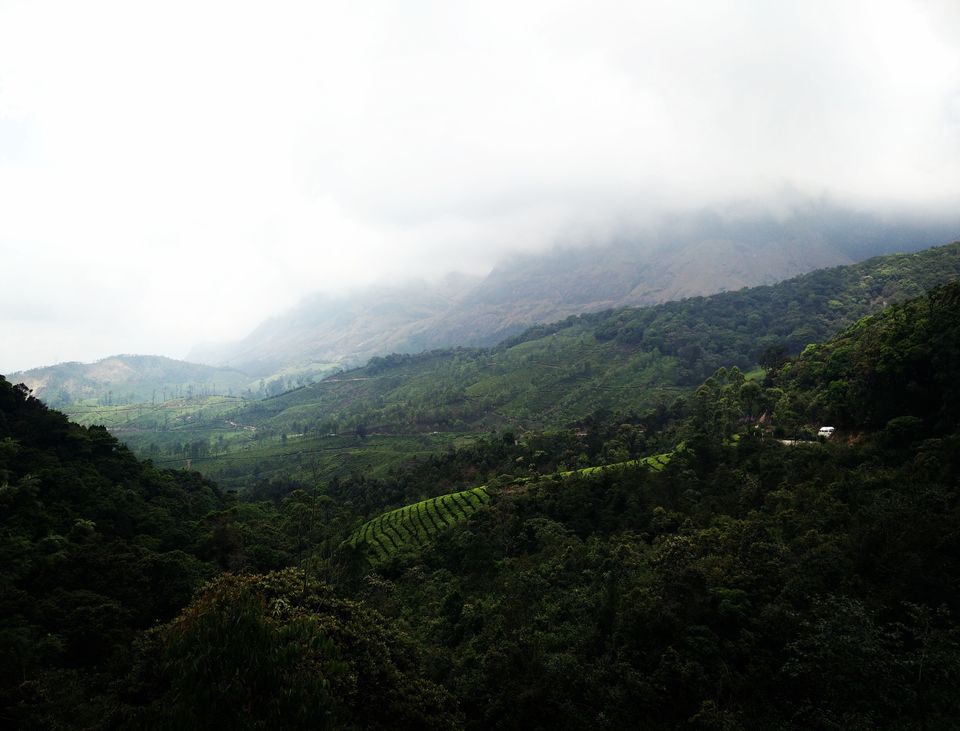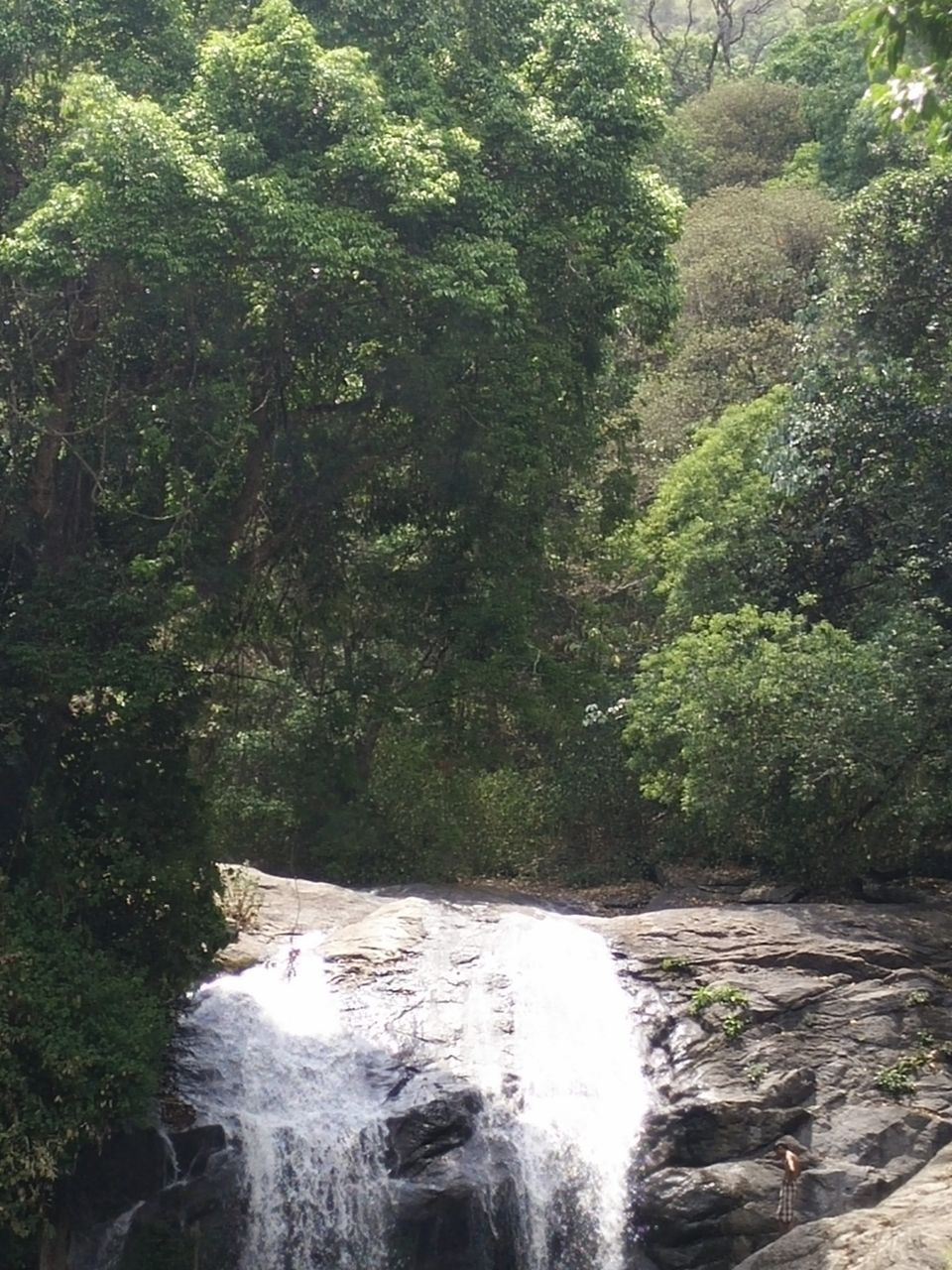 Next day we had to leave but with this beautiful view outside we were just not ready to take it out of our sight. On the way back we halted to enjoy idyllic waterfall.
While roaming around this town we had some lovely tracks playing along which just added more to the feel of being there in this wonderful place.
Hope you like this post, feel free to share your views. 🙂