This
was
my
first
family
trip
after
marriage
and
it
was
just
perfect.
This was again impromptu planned. We all were gathered at one place to celebrate beautiful and auspicious pooja called "Chhat Puja" ( It is dedicated to Sun and his sister Chhathi Maiya). As soon as this festival got over we hit the road at night to reach Rishikesh early morning.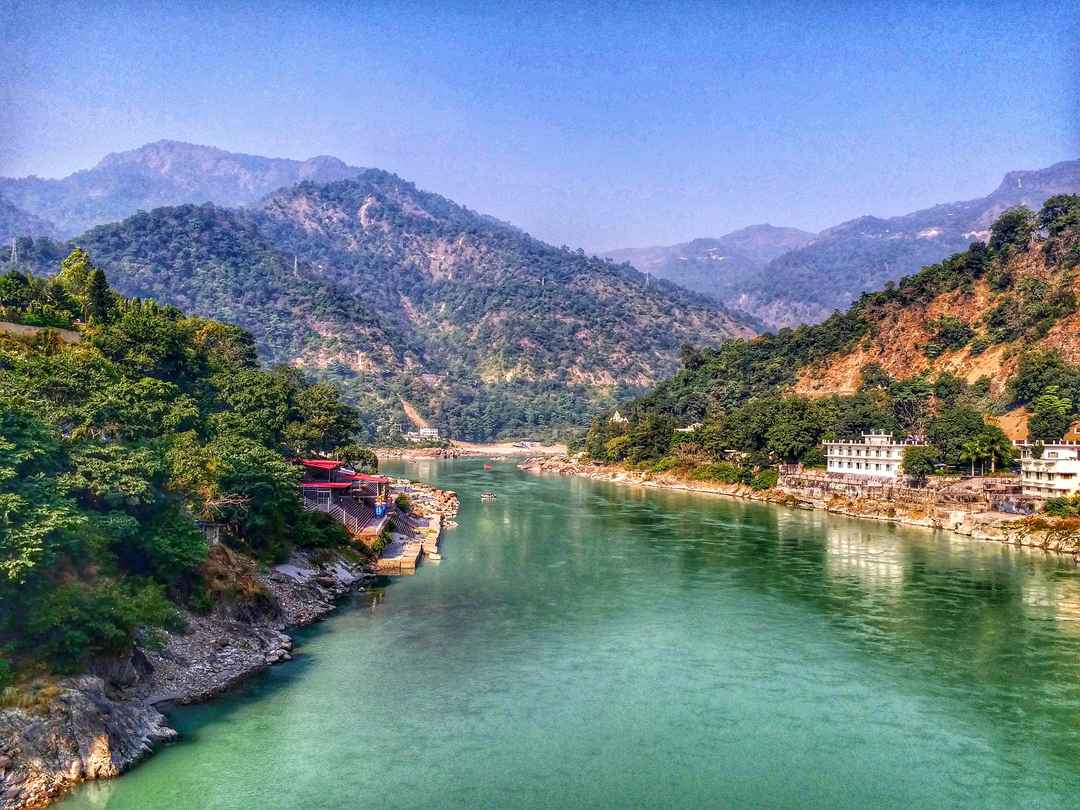 Rishiskesh from Ghaziabad is about 200 km ( 4 hr 30 min journey by road).
As soon as we reached the hotel, we were exhausted but the tour of the hotel melted us down.
Ganga Kinare by Holywater Hotels is a 4-star boutique hotel. It is the most popular and best-rated hotel in Rishikesh. You will love its ambience. They have camphor in every corner of the hotel whose fragrance makes the place divinelike. Another striking thing about this hotel is it is situated at banks of River Ganga which makes it more unique-stay.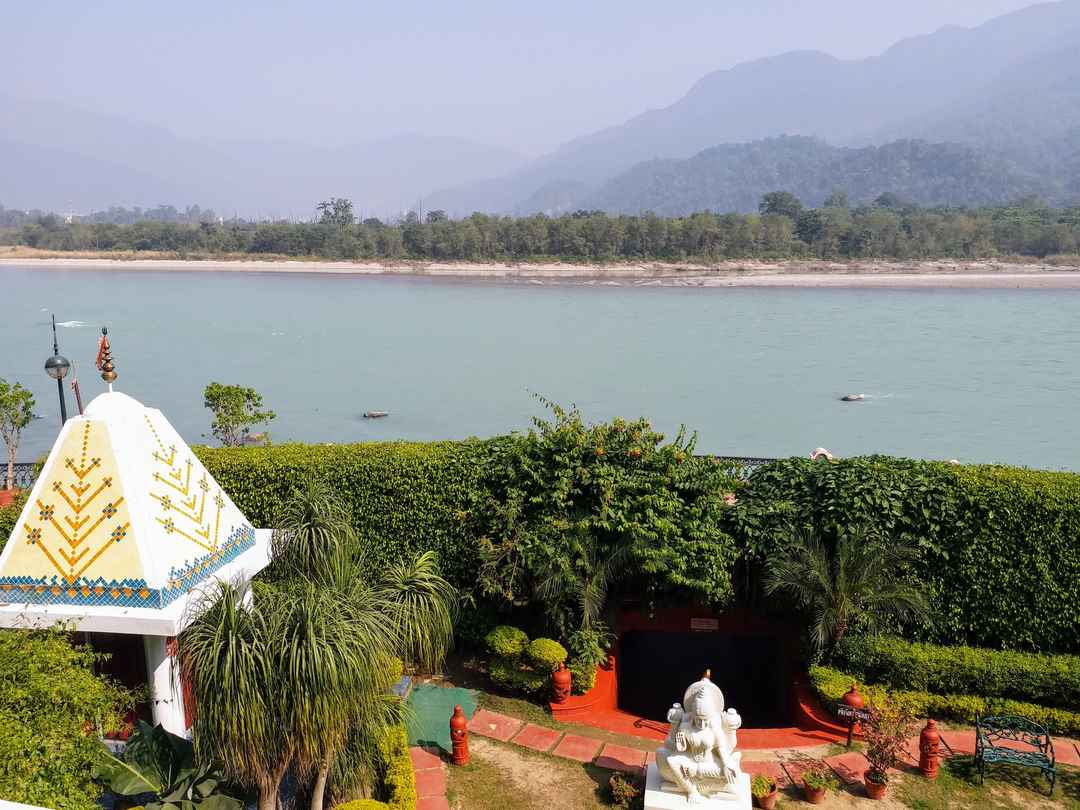 The hotel is very close to Triveni Ghat for Ganga Aarti and Lakshman-Jhulla. The hotel amenities include a swimming pool, playing area (Snooker and Table Tennis), small gaming zone, a beautiful garden and temple by the river etc.
We attended evening Ganga Aarti, which was fully packed and mesmerising. You feel blissful and highly positive when you attend such Aartis, where 100's of people are praying together. We did a few street shopping while we were there.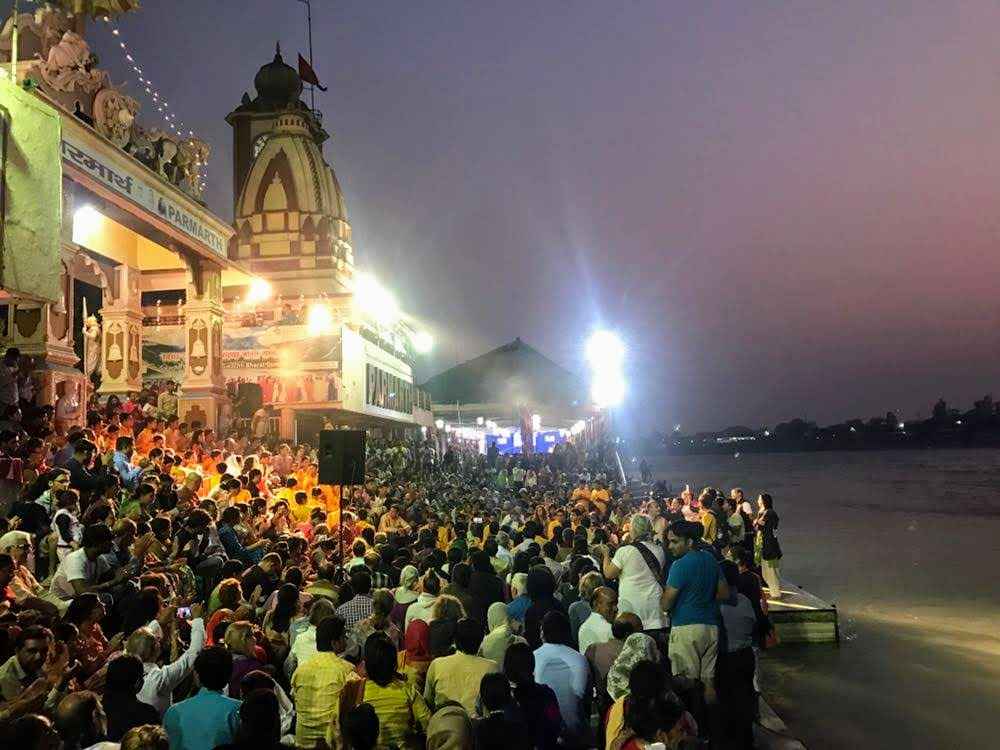 The rooms are quite spacious, with a comfortable bed, breakfast table and bathroom essentials. My room was river facing so it had an amazing view.
Next morning, we went for "Ganga Snan"(Holy Bath at Ganga River). River Ganga is considered to be holy and is considered to be important in all relegious activities. I will be talking about Ganga river more in my coming post on "Kumbhh Mela".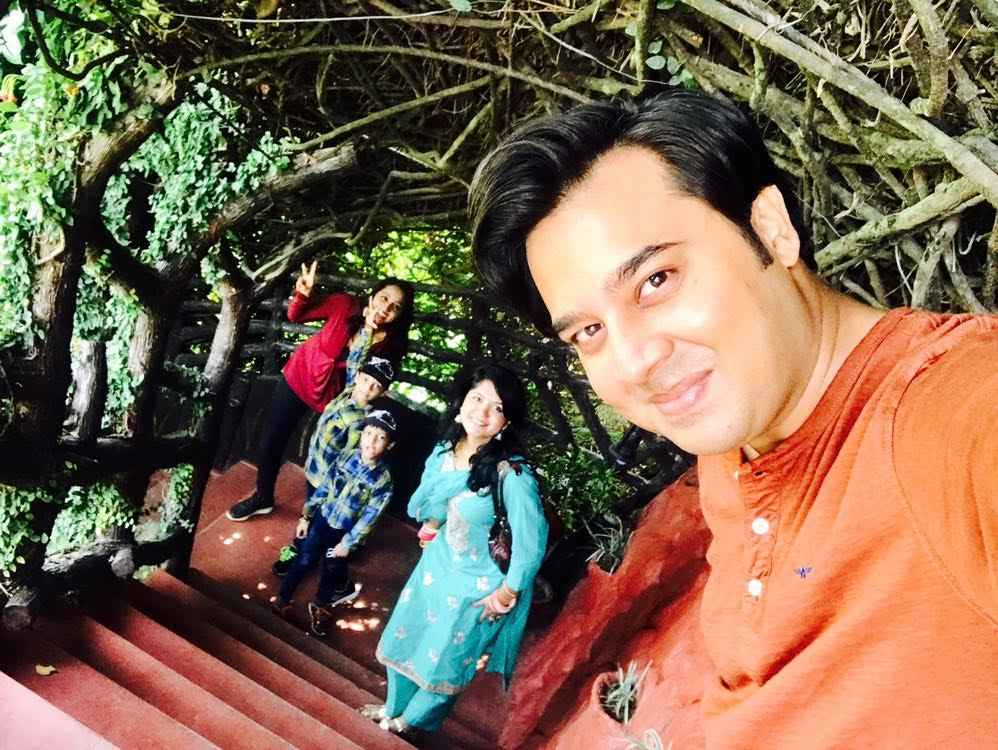 This was the most favourite part of my trip. They have a dedicated zone where you carefully get inside the river with the help of ropes. The reason being is the water flow of river Ganga is vigorous. Also, the water is chilly so when you take the "doopki" you might feel out of breath at some point. However, the place was so serene and surrounded by mountains at a distance, it made the whole experience even more beautiful.
Then we headed for breakfast, they had a huge variety for breakfast and while enjoying these delicious treats we also got a chance of listening to live flute music. The music was so blissful, it was truly a soulful stay for all of us.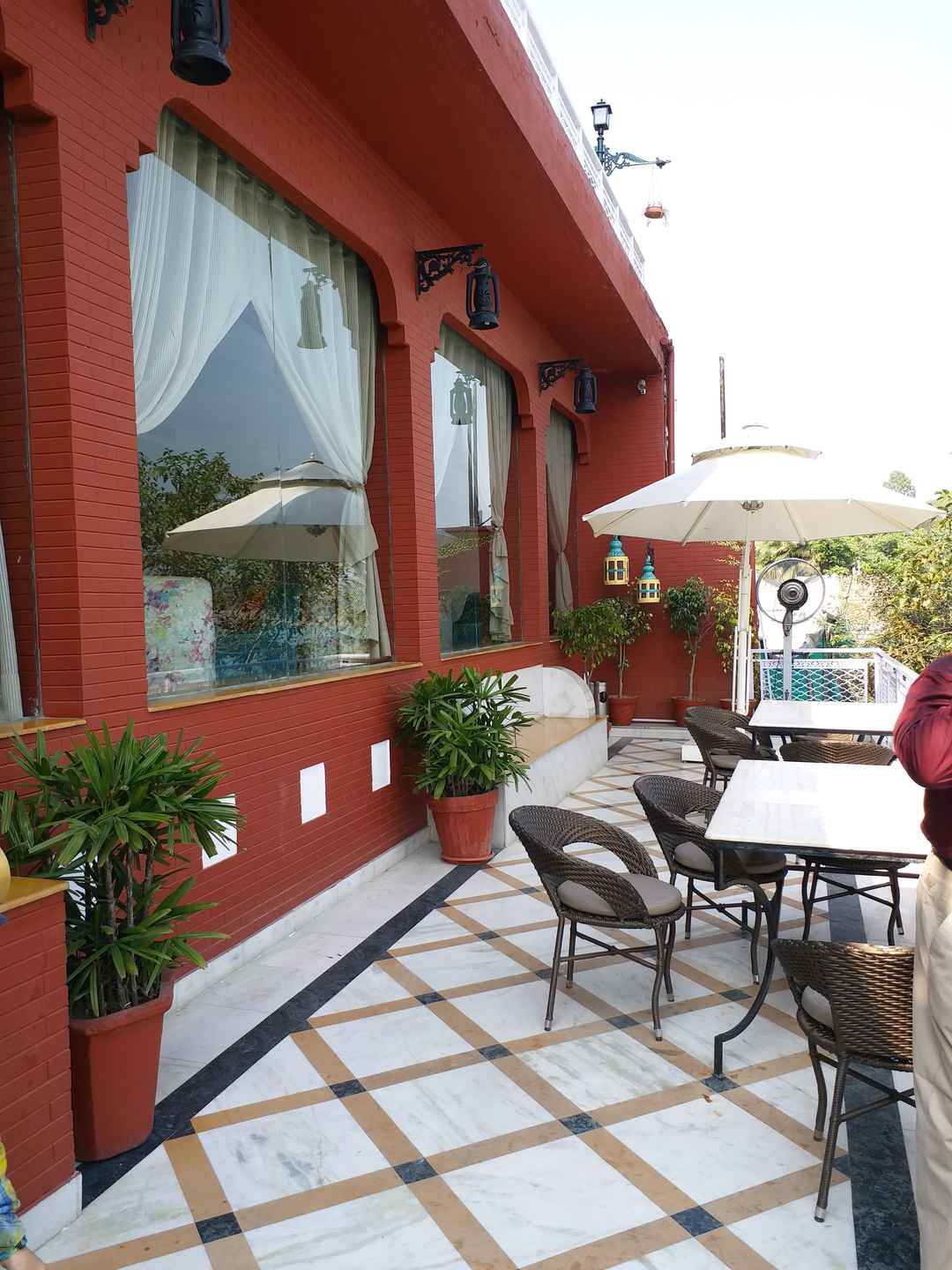 I hope you guys liked the post and if you had a similar experience, feel free to share here.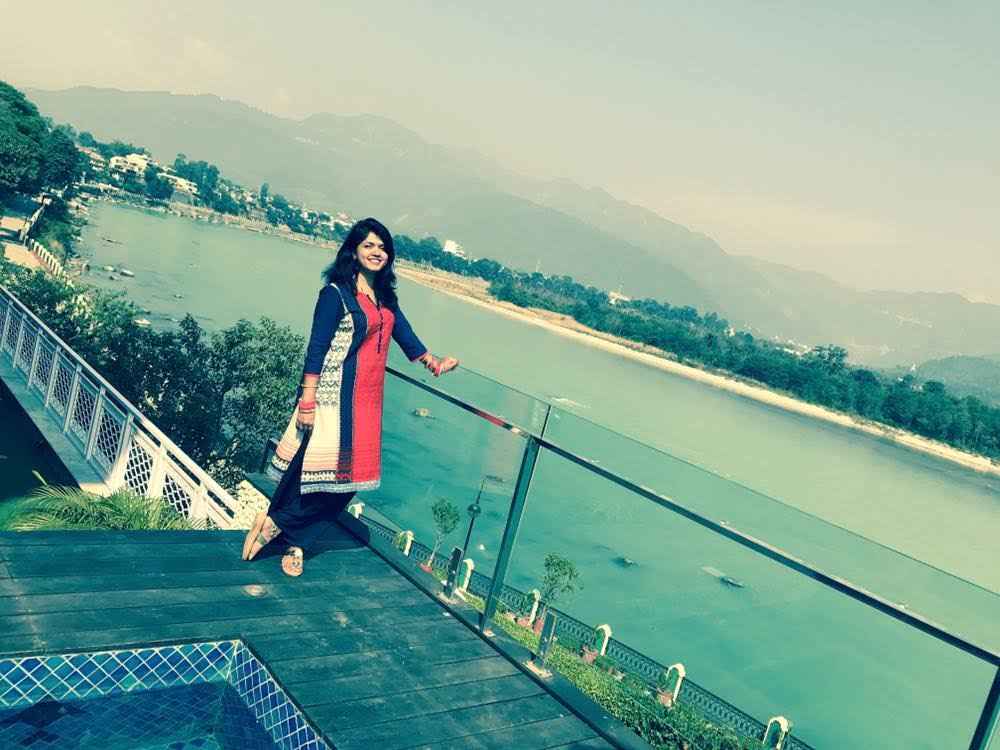 Plan a trip to Rishikesh to stay at this charming retreat and share with me your experience of the trip.
Till my next post. Be Kind, Keep Smiling and Stay Blessed. 🙂