If I ever wonder about beaches and the sea, it has to have a lighthouse in the picture. This makes it a complete breathtaking landscape for me. Lighthouses are undeniably one of the beautiful structures ever made. Their simple architecture and location accentuates the beauty of coastal scenery.
Lighthouses were built in medieval times but are still in operation. They ensure the safety of maritime travellers by navigating them correctly.
These are some of the beautiful and unique looking lighthouses that you must check off your bucket list.
Manapad Beach Lighthouse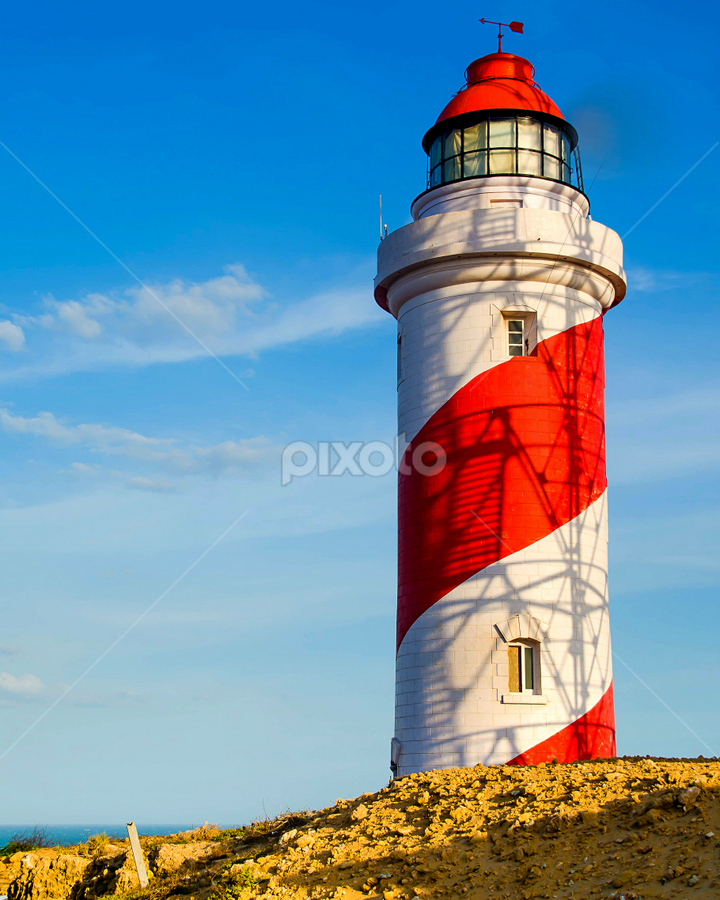 This is located in a small coastal village of Tamil Nadu. The beach is still untouched however it got little popularity due to "Holy Cross Church" and some movie shoots. You will find yourself amid nature's beauty from the lighthouse.
Vizhinjam Lighthouse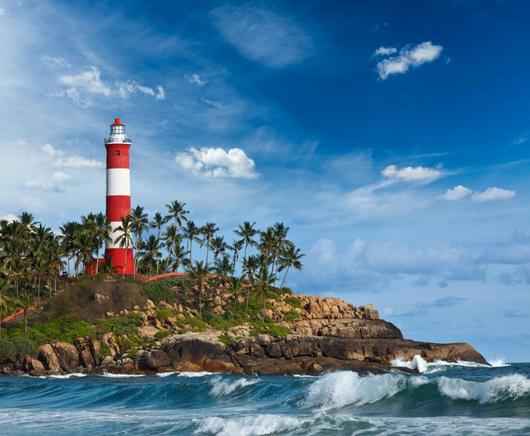 This Lighthouse is quite popular and is situated in Kovalam. It offers breathtaking views of the sea, rocks and lush greens. It's quite an old lighthouse and gives a great panoramic view of the beach and Arabian sea.
Kaup Beach
It was built in 1901 and situated 12 km from Udupi, Karnataka. The beach is unexplored and so it offers a serene and beautiful ambience. The Lighthouse adds up to the beauty of this beach and gives a great view of the sea and surroundings.
Fort Aguada Beach
One of the most popular beach fort in India due to numerous movie shoots and the gorgeous view it offers.
Marina Beach Lighthouse
This lighthouse is one of its kind and an iconic structure in Chennai with the facility of lift till its 10th floor. This lighthouse gives you spectacular views of the Bay of Bengal.
Muttom
Another beautiful lighthouse, this is situated in a village in Kanyakumari. The beach is untouched and stunning surrounded by rocks and caves.
Minicoy
Built in 1885, this lighthouse is one of the oldest in Lakshadweep giving you mesmerizing views of the beach and sea.
Mamallapuram Lighthouse
This is located in Tamil Nadu and was built in 1894. Mamallapuram is also a UNESCO World Heritage Site due to many historical monuments and the rich history of the Pallav dynasty connected to it.
Pamban Lighthouse
This lighthouse is situated in Rameshwaram, which is a peninsula between India and Sri Lanka. This lighthouse is built with white and black bricks along with red painted on top which is enticing to look at. The beach has breathtaking views of sand and sea, surrounded by greens and fishing boats giving that scenic landscape to it.
Dwarka Lighthouse
https://www.instagram.com/p/CGzG3nKjJNO
This lighthouse was constructed in the 19th century. The cubical shape makes it look very unique and the colours white and black makes it even more appealing to look at. It is located in Rupen Creek in Dwarka.